Compare Business Insurance
If you accidentally provide misleading or incorrect advice or services that result in a negative outcome for your client, this type of policy will safeguard you and your business. This kind of insurance covers you for possible legal expenses and any compensation costs you need to pay.
Business Insurance FAQ
Business insurance includes a broad range of policy options designed to protect businesses from financial loss. Every commercial operation has its own unique set of risks, which means a commercial insurance policy must be tailored to the business.
Many factors, from the size of your company, to the number of workers you employ, the materials they handle, and whether you have business vehicles, will determine the specific coverage you need to mitigate risk and protect your company's financials.
Many business owners find that they must turn to a number of different insurance companies to get all of the coverage needed to cover their risks. If you work with an independent agent , you can get all of your business insurance policies from one office.
What does business insurance cover?
General liability insurance: Covers third-party liability claims for injuries to other people.
Professional liability and malpractice insurance: Covers professionals against loss due to negligent professional duty, wrongful acts, and advice and services that lead to another person's loss or injury.
Product liability insurance: Covers against faulty products and damage, illness, injury or death that may occur from using a faulty product.
Property insurance: Covers loss and damage to your commercial business property due to fires, storms and other causes.
Commercial vehicle insurance: Covers commercial vehicles and drivers for collision, liability, property damage, personal injury and comprehensive coverage (also known as "other than collision").
Workers' compensation: Covers your employees if they get ill or are injured while working on the job.
Loss of income: Covers your business expenses, such as rent and employee wages, if you can't operate your business.
Key person insurance: Covers loss of income that may result from the head of the business or other key personnel becoming incapacitated or passing away (also known as key man insurance).
Cybercrime insurance: Provides protection for risks due to Internet use and online communications.
Records retention policies: Covers loss of important data and financial records.
Specialty coverage: Insurance that covers various specific business risks, such as those of landlords, farmers, and commercial operations that put on one-day events, such as seminars or concerts.
There are many different scenarios with regard to business risk and how insurance claims are filed. If the incident is a loss suffered by a customer of the company, the injured party is likely to file a claim against the business's liability policy.
Frequently asked questions
How much does business insurance cost?
Is business insurance tax deductible?
What's the best type of business insurance?
As business needs will differ between companies and industries, there is no definitive business insurance policy that's best for every business owner. When taking out business insurance, it's a good idea to consider the biggest risk factors you should insure against – and assets you want to safeguard.
Furthermore, some business insurance policies are legal requirements in Australia, depending on the nature of your industry. For example, financial advisors and architects are required to have professional indemnity insurance to operate.
Does business insurance cover flood damage?
While business insurance can cover storm damage and rainwater run-off, flood cover is often something that needs to be purchased as an additional extra, and typically isn't included in standard business insurance policies. It's important you check the policy's Product Disclosure Statement (PDS) so that you're aware of all inclusions and exclusions before taking out insurance.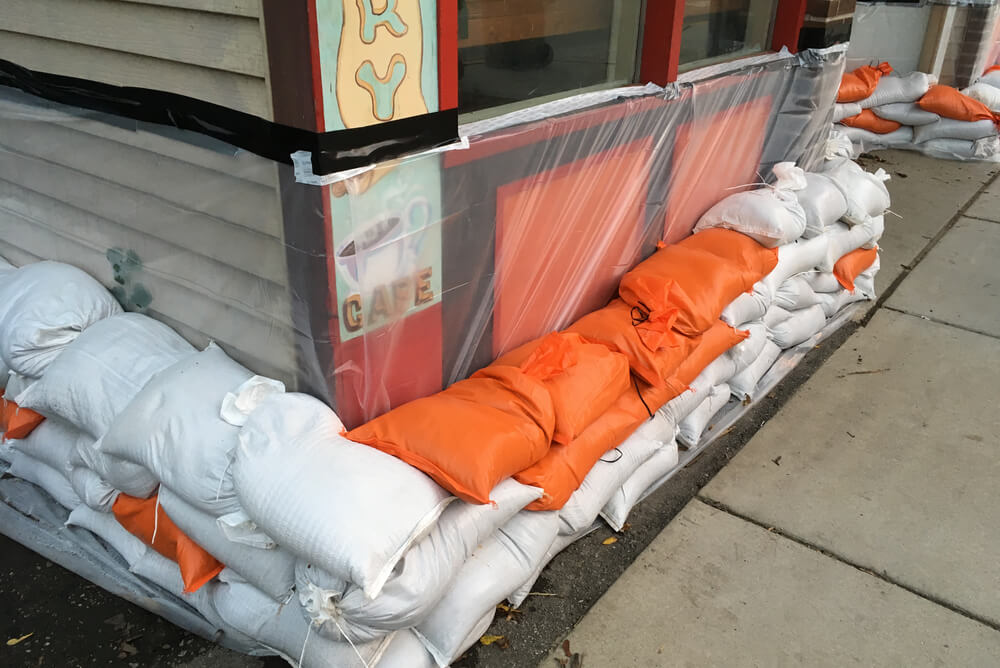 What type of business insurance do I need?
The types of business insurance you need will depend on your specific circumstances. For example, if your business property is open to the public, you may find public liability insurance beneficial. If you operate a workshop, you might want to get equipment and machinery breakdown and theft cover for your power tools.
How do I compare business insurance policies?
To find a business insurance policy that aligns with your company and needs, you can try our online comparison tool. After telling us about your business, through our business insurance partner, BizCover, we'll present you with a range of cover options from some of Australia's leading insurers. With this, you can compare quotes, the excess payable when you make a claim plus conditions and exclusions.
To make comparing even easier, Bizcover will suggest and explain the types of business insurance policies that are generally taken out by others in your industry. We also give information on additional cover options that offer you a higher level of protection (e.g. cyber liability to cover losses from data breaches).
As you're comparing these options, it's important that you carefully weigh up what your business needs. Remember, the cheapest policy may not be the best insurance product for your needs, which is why it's vital to compare policies to see what each one offers.
The comparison service we offer is free and you can purchase cover straight from our site immediately once you've made your selection. If you'd prefer to talk through your options, we have business insurance experts ready to take your call.
What payment options are available?
Generally, you can pay annually or monthly by banking card (credit or debit business cards for example). If you pay monthly there will be a small monthly administration fee as well. You'll be able to select whether you're paying annually or monthly when using our comparison service, and you can purchase cover straight from the results page.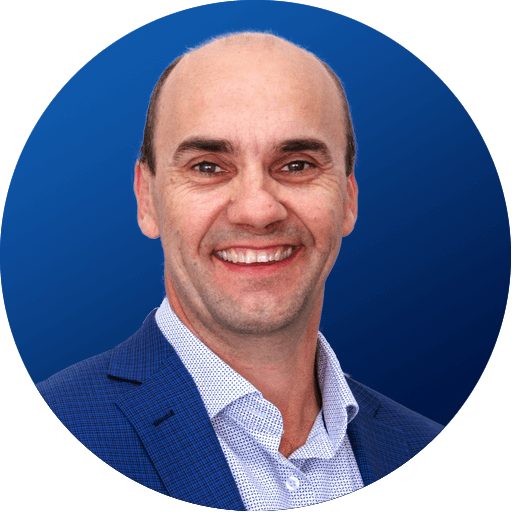 Next Up In Business Insurance
Information provided on Forbes Advisor is for educational purposes only. Your financial situation is unique and the products and services we review may not be right for your circumstances. We do not offer financial advice, advisory or brokerage services, nor do we recommend or advise individuals or to buy or sell particular stocks or securities. Performance information may have changed since the time of publication. Past performance is not indicative of future results.
Forbes Advisor adheres to strict editorial integrity standards. To the best of our knowledge, all content is accurate as of the date posted, though offers contained herein may no longer be available. The opinions expressed are the author's alone and have not been provided, approved, or otherwise endorsed by our partners.
Jason Metz is a writer who has worked in the insurance industry since 2007. As a former claims handler and fraud investigator, he's seen a lot, and enjoys helping others navigate the complexities and opaqueness of insurance. He has a B.S. in Criminal Justice from Kutztown University and an M.F.A. in Creative Writing from the University of California Riverside, Palm Desert.
Sources:
https://www.trustedchoice.com/business-insurance/coverage-faq/
https://www.comparethemarket.com.au/business-insurance/
https://www.forbes.com/advisor/business-insurance/best-small-business-insurance/
Compare Business Insurance
The comparison service we offer is free and you can purchase cover straight from our site immediately once you've made your selection. If you'd prefer to talk through your options, we have business insurance experts ready to take your call.
Different types of business insurance
Public liability insurance
Public liability insurance covers you should customers, suppliers or members of the public be injured or have their property damaged because of your business operation. It provides a financial safety net for any compensation payments and legal fees.
Professional indemnity insurance
If you accidentally provide misleading or incorrect advice or services that result in a negative outcome for your client, this type of policy will safeguard you and your business. This kind of insurance covers you for possible legal expenses and any compensation costs you need to pay.
Management liability insurance
Management liability covers your business for any wrongful acts from senior managers, which can result in lawsuits, fines and legal costs. With this cover, you can have peace of mind and focus on your business.
Cyber insurance
If you rely on information technology (IT) systems, you might wish to consider cyber liability insurance. It provides insurance if your business is hacked, hit with a ransomware attack or suffers a data breach.
Statutory liability insurance
Directors and officers insurance
Directors and officers of companies and corporations can have insurance for their own liabilities, as there is additional scrutiny on these important roles. This includes cover for legal defence, inquiries and penalties.
Compare Business Insurance
*iSelect's partnered with BizCover Pty Ltd to compare a range of small business insurers and policies in the market. Not all policies are available at all times or in all areas. Our advice on this website is general in nature and does not consider your situation or needs. Consider if any advice is appropriate for you before acting on it. Learn more
Professional indemnity insurance
Do you provide specialist or professional advice in your business? Professional Indemnity insurance could provide some protection for your business against certain claims for damages resulting from your negligent act, error, or omission while you're working for a client. Keep reading to learn if it's suitable for your business.
Cyber liability insurance
More and more businesses are dependent on digital infrastructure, leaving you exposed to cybercrime. Cyber liability insurance can cover your business's exposure due to data breaches, as well as theft or loss of customer information, from a cybercrime incident. Keep reading to learn what's covered.
Personal accident insurance
Are you the sole income earner in your family? Having Personal Accident insurance may be of benefit to you, should the unexpected happen. This product can cover you for lost income if you suffer an injury or illness that prevents you from performing your regular work and earning your usual income.
Tradies insurance
If you're a tradesperson, it's important to have suitable protection for yourself, your business, and your equipment should something unexpected occur. There are a variety of products which may be suitable for your business, including Public Liability cover, and insurance for your tools. Keep reading to learn more.
How you can compare business insurance with iSelect & BizCover
Get acquainted
Understand your options
Get covered
What is business insurance and how does it work?
How to compare business insurance policies online
What are the different types of business insurance products?
Public liability insurance: Is designed to provide protection for you and your business in the event a customer, supplier, or a member of the public make a claim because they are injured or sustain property damage as a result of your negligent business activities
Professional indemnity: Can protect your business against claims for damages resulting from your negligent act, error, or omission while you're working for a client
Cyber liability: Can provide cover for your business's exposure due to data breaches or theft or loss of client information that result from cybercrime, including the costs of recovering data, fines and penalties, extortion costs and expenses from any disruptions caused by cybercrime
Management liability: Covers both the business and its directors and officers for claims arising from any actual or alleged mismanagement of the business
Personal Accident & Illness: provides income support in the event you are prevented from working due to an injury or illness
Business insurance pack: Covers your business, including its premises and contents, against loss, damage or theft. There are a number of options that you can choose to include in a business insurance pack, including:
Contents: cover for your contents and stock against perils such as fire
Building: covers the cost of repairing or rebuilding your business premises (that you own) as a result of perils such as fire
Business interruption: Covers lost income and increased costs of operating your business that result from an interruption from specified events and can help to pay ongoing expenses and maintain profits
Employee dishonesty: Covers losses resulting from employee theft or fraud
Property in transit: Covers theft or damage of your property, such as tools and equipment, in transit by road vehicle owned or operated by you anywhere in Australia
Glass: covers accidental breakage to internal and external glass
Machinery breakdown: covers damage to machinery caused by breakdown as well as deterioration of stock in some circumstances
Portable Equipment: covers loss of tools and equipment
Tax audit: covers the fees of external accountants incurred in responding to a tax audit of your business
How much does business insurance cost?
Business industry: Are you administrative, construction or something else?
Nature of the business: What kind of work do you carry out in your industry?
Location: Where you're located, but also where do you operate?
Size: This includes number of employees and premises, as well as your overall business income
Claims history: Have you previously had to make insurance claims regarding your business?
Nominated sum insured: The amount your insurer will pay in the event of a claim can significantly impact the cost of your insurance premium
Products produced and/or sold: If your product is expensive, or comes with clear potential risks, this could increase the cost of your premium
Third party interaction: If you interact with other businesses, either through partnerships, outsourcing or as a supplier, or with the public, this may be seen as a risk to your insurer, depending on the relationship and the company
Other risk factors: This could range from how saturated your business market is, to how volatile your products and services are
How does business insurance work for home businesses?
Your industry
The nature of your business
The risks involved in running your business
Whether you provide products or services
Whether you travel for work
Whether you have employees or not
How much equipment you have and its cost
Whether you can support yourself should your business be interrupted
Product liability: Covers you for claims against you as a result of injury, damage or death from your product. Will typically be combined with Public Liability cover
Personal Accident: Covers your income (up to certain limits) if you're unable to work due to illness or injury
Burglary: Insures your assets against theft
Computer and electronic equipment: Covers your electronic items from theft, destruction or damage
Goods/Property in transit: Protects your goods and equipment from loss or damage when in transit in a vehicle owned by you
Business interruption: Covers ongoing expenses and helps maintain profit if you're unable to work due to from the occurrence of an insured event
Public liability insurance: Covers you and your business in the event a customer, supplier or a member of the public are injured or sustain property damage as a result of your negligent business activities
Sources:
https://www.comparethemarket.com.au/business-insurance/
https://www.iselect.com.au/business-insurance/