How Long Should a Cover Letter Be? The Ideal Length in 2022
One Page Cover Letter—Example of a Cover With the Right Number of Words
If that's the case, just skip the cover letter heading and start with Dear [Hiring Manager's Name]. Plus, make it as compact as possible—get rid of all the fluff and do your best to reduce the message to the absolute minimum. Take a look at how it's done in the example below where the main body is only 120 words:
I'm very excited about the software engineer position at Igatronix, Inc. I'm confident I can help you become the #1 SaaS video editing platform on the web. For one, I led the team that won the Bossie for an online video editing application.
I've been a huge fan of Igatronix products for several years. It's your commitment to letting employees guide the life cycle that delivers your success. You value self-motivated, highly creative software engineers, and my record speaks for itself.
How to Arrange Your Cover Letter to Make the Most of Its Length
Can a cover letter be 2 pages?
A cover letter should never be 2 pages. A 2-page cover letter violates the cover letter definition. Namely, a cover letter is a brief description of why you fit the job. In rare cases, a resume can be two pages if you've got enough experience.
Is my cover letter too long?
A cover letter is too long if it's a full page or longer. Three-page or two-page cover letters are a waste of paper. A cover letter should be about three paragraphs of facts explaining why you're perfect for the position.
Should a cover letter be one page?
A cover letter should always be less than one page. Short cover letters get more eye-time with managers. A cover letter that's less than a page sends an instant signal to the manager that your letter won't run over to page 2.
How many words should a cover letter be?
Cover letter word count should be between 200 and 400 words (300 is the sweet spot.) Why? Because that's the right length to fill up slightly more than half a page with 12-point font. But that's not how you'll get the interview.
How long should an electronic cover letter be?
An electronic cover letter should be the length of cover letters on paper. Namely, three paragraphs, 250-300 words, and less than a full page. The difference is, write a great subject line and leave the address section off the top.
Should a cover letter be double spaced?
A cover letter should not be double spaced. Always single space a cover letter. That includes the address. The only place to double space a cover letter is in between the paragraphs. That is: insert a blank line after each paragraph ends.
What about academic cover letter length?
A cover letter for an academic position should be no longer than two pages, but long enough to show off your accomplishments. Research, teaching, departmental service, and relevant accolades. The typical academic cover letter is usually one and a half to two pages long (or about five to eight paragraphs.)
Why does the right length of cover letter matter?
Identify what's relevant and ignore all the rest. How? Treat the job offer as a guide and only touch upon the things it mentions. Say what you can do to help the company in the areas specified by the recruiter in the ad.
Have someone read your cover letter and ask them for a critique. The thing is that it's very hard to see redundancies and inconsistencies in your own piece of writing. Give it to someone who'll look at it with fresh eyes.
If the right cover letter length is about 400 words, do your best to stay below this limit. Also, double-check if the employer hasn't specified their own limits anywhere. If they did, stick to these.
Imposing a limit on the length of your cover letter will make you less likely to give everything away too soon. In other words, do show your best side on the cover letter, but keep some aces up your sleeve for the interview.
White space is your friend, so don't fill up the entire page with densely packed paragraphs. Set one-inch margins all around, left-align the contents, choose an elegant cover letter font, and don't go below 11pt in terms of the font size. But don't overdo it. Adding double spaces between lines of text is not such a great idea—stick to single line spacing or 1.15 at the maximum.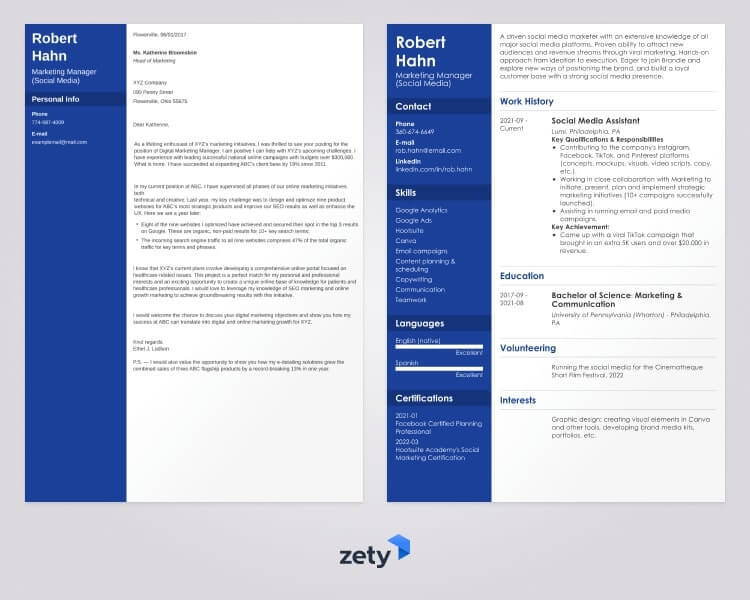 Structuring your Cover Letter
Cover Letter Length: Salutation
Cover Letter Length: 1st paragraph
CCP & TTL1 Certified Collection Manager & Credit Analyst with a prolific 16-year track record of overseeing collection management and credit control for Fortune 500 companies. Adept at conceptualizing and implementing initiatives to drive continuous process improvement within the control and compliance framework to achieve operational excellence, I am extremely interested in the profile of Collection Manager & Credit Analysis Expert at Bro Code.
How long is a cover letter first paragraph?
Cover Letter Length: 2nd paragraph
In my present tenure as the Assistant Manager at Accenture, I have been independently managing 11 accounts while incubating and managing a team of 15 to supervise collections from Expedia on behalf of Marriott. As the Lead at IBM UK across London, Manchester & Liverpool, I spearheaded the Cash & Collections Application team to steer process development and deliver stellar levels of customer service. In my previous role as the Process Developer at Miss Effective, I effectively executed the Green Belt project (US/London) while steering process migration for USA Business Credit Services.
How long is a cover letter second paragraph?
Cover Letter Length: 3rd paragraph
I was declared a recipient of the Top Collector Award & Maintenance Award while demonstrating the capability to achieve 99% accuracy and productively managing a portfolio of USD 1.5 M per month.
How long is a cover letter third paragraph?
Pro Tip: To get the right cover letter length, use one inch margins and 12 point font. Add white space between paragraphs to give the hiring manager's eyes a pit-stop. Also, make it single-spaced, not double-spaced.
Cover Letter Length: 4th/5th paragraph
It is difficult to come away un-awed by the passion for excellence that Bro Code has displayed in its meteoric rise to become a stalwart in this domain. Despite a presence in 9 countries, it values its employees & ensures a continuous learning environment. Hence, I consider Bro Code to be my most preferred employer.
Enclosed for your consideration is my resume. I'd appreciate the opportunity to further discuss my suitability and qualifications with you on call or in person.
How long is a cover letter fourth paragraph?
Cover Letter Length: Signature
Academic Cover Letter Length
Further, if asked, it may also encompass a "Statement Of Purpose". The SOP relates to the readers the motivation/inspiration of the candidate behind opting for the particular position he/she is seeking.
Should a cover letter be of 2 pages?
Should a cover letter be of 1 page?
Is my cover letter too lengthy?
What should be the font size for my cover letter?
How many words should a cover letter be of?
How long should a digital cover letter be?
Should there be double spacing in a cover letter?
How long should a cover letter be for an internship?
The basic principle of a cover letter for an internship and a cover letter for a job is the same. The only differene is that, in internship cover letter, you need to focus more on your academics and extracarricular activities.
What length should an academic cover letter be?
Does the length of a cover letter matter?
How long does it take to write a Cover Letter?
Source:
https://zety.com/blog/how-long-should-a-cover-letter-be
https://www.hiration.com/blog/how-long-should-a-cover-letter-be/
https://careersidekick.com/cover-letter-length/