How to Increase Sales for Your Business (Without Breaking the Bank)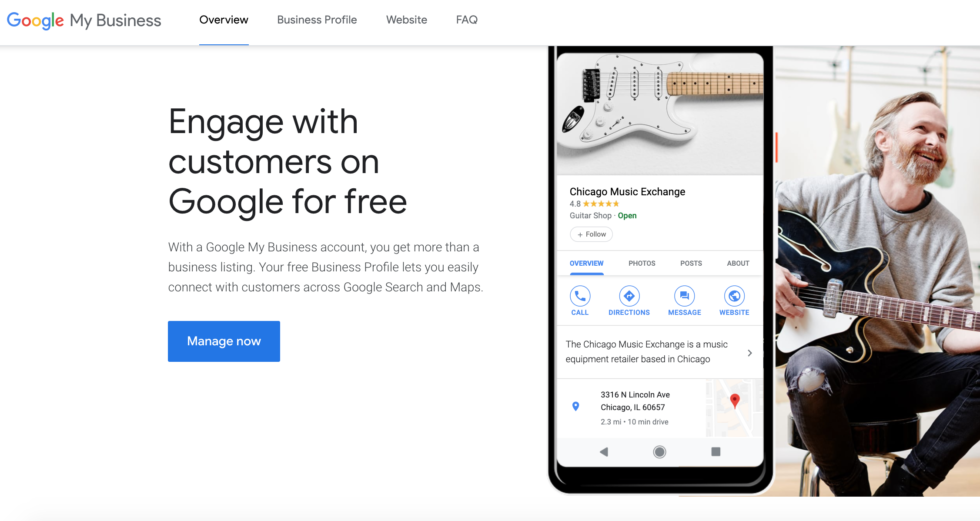 12 Proven Ways to Increase Sales
Your current customers are your best bet to increase sales and should be the focus of your sales and marketing efforts. They already use your products or services, so they trust you enough to purchase your solutions. If you provide them with high-quality customer service, they will be more likely to purchase from you again, which will help to increase your business's sales.
1. Acknowledge current customer behavior.
Conduct research on how your customers use your products and services. Your products might have a lot of features, but your customers might only use one or two of those features. They might also have difficulty using or implementing other parts of your products or services. This will enable you to upgrade your products or services, or tailor them to your customers' needs for a higher price.
When customers use a particular product, you can cross-sell related products that complement or add to the products they are already using. You have to show them how they will benefit from purchasing the other product. You can also upsell a premium product or service to help customers achieve better results, boost efficiency, reduce expenses or grow their own businesses.
Another approach is to provide customers with personalized training or customer service. Rather than upselling the service, this is an opportunity to strengthen the customer relationship and demonstrate where you can add value. The key is to show the opportunities available to the customer, rather than trying to hard-sell services they might not want.
2. Request customer feedback.
Whether or not you conduct research on your current customers, it's always a good idea to ask them for feedback on your products and services, as well as how they feel about your customer service. Find out where you might be lacking or where they are having problems. Also, determine what makes them happy about your customer service.
Customer feedback can identify opportunities you had not considered, which can turn into new sales. Suppose that you develop websites for customers, which are optimized to increase sales leads for your customers' businesses. Your customers might want to improve how they interact with their own customers, so they might want to create an email newsletter. You can set up a system to automate the collection of emails and publication of the newsletter, then connect it to a CRM system.
Customer feedback can help you to broaden your offerings, increase your sales and strengthen the relationship with the customer. If you don't ask the customer for their feedback, you miss out on these sales opportunities.
3. Run promotions for current customers.
Running sales and marketing promotions just for current customers is a great way to reward them for their loyalty and business. Some customers are disgruntled or disappointed when they see a company run offers just for prospects and new customers.
Ideally, you should run sales and marketing promotions for current customers on a regular basis, such as monthly or quarterly. Scheduling your promotions like this will make your current customers look forward to each one, increasing your interactions and grow your sales.
Regular promotions for current customers also encourage them to share this "insider information" by referring people they know, who could then become customers. Referrals are an effective way of growing your customer base.
You can also run irregular promotions for customers, such as discounts or gifts on birthdays and special anniversaries, sneak peeks and free trials of new products and services, and invitations to company-sponsored events.
4. Provide excellent customer service.
Rather than always trying to sell to your customers, you should work on serving your customers. Consider their needs and how to make things better for them. Providing excellent customer service includes doing things for your customers outside of the sales experience to show how much you appreciate them. This helps to grow customer loyalty, which will increase sales.
Increasing sales with prospects
Prospects are a potential source of new sales. Every customer was once a prospect, and you had to spend resources to turn those prospects into paying customers. Prospects are aware of your business and its offerings, but they haven't made the leap to customer yet.
1. Create packages, deals and free trials to attract customers.
As prospects are already aware of your existing products or services, you might need to package your offerings differently to turn those prospects into customers. There are many ways to do that:
Another option is to provide free trials and demonstrations of your products or services. This enables prospects to see how the product or service will work in addressing their specific needs and situation, without spending money to implement it. Providing prospects with a high level of training and customer service will ensure that they use the product or service properly and get the greatest value out of it, increasing the odds of the sale.
2. Conduct a content audit.
How effective is your content at promoting your products and services? You might have to conduct a content audit and make some significant changes to how you talk about your business.
Examine all your content, including your website and marketing materials. Ask yourself, "Does this content focus on features or benefits?" The answer should be benefits; if not, it's time for a rewrite. Benefits focus on what your customers will get out of your products or services, while features describe what your products and services do. The goal is to show how your products or services will improve your customers' businesses or lives.
3. Do something noteworthy or unique.
Prospects and customers are constantly inundated with advertising messages, so it's easy for your message to get lost in the noise. The key is to be noticed by doing something different or worth noting.
4. Optimize your social media profiles.
Your business needs to be on social media, because that's where your customers and prospects hang out. That's why it's important to create and optimize your profile on whatever social media platforms you plan to spend time on to find prospects.
Your social media profile provides more than your name and contact information. It's like a small website that promotes you and your business. Your profile should clearly state who you are, what you do, what you stand for, and who would use your products or services. When people visit your social media profile, they should get an immediate sense of who you are and why they should get to know you.
Every social media platform is different, so your profiles should be different. Each should maintain your branding but be suitable for its particular platform. A LinkedIn profile should be different from a Facebook for Business profile, which should be different from an Instagram profile. Your audience hangs out on different social media platforms for different reasons, so it's important to optimize your social media profile to fit those reasons and the platform.
5. Advertise on social media.
Your prospects and customers are on social media for both business and pleasure. Every social media platform offers opportunities to advertise your business, products and services. This is a relatively cost-effective form of advertising.
6. Generate word of mouth.
Again, your prospects and customers are already on various social media platforms. Hang out wherever they do so you can build community and generate word of mouth about your products or services.
7. Put a call to action on your website.
Every website – and every page on your website – should have a call to action (CTA). This directs the visitor to do something, such as contact you for more information, sign up for a free newsletter, download a report or set up a discovery call.
When deciding on a CTA, determine what you want your visitor to do. The goal is to convert visitors into prospects and prospects into customers, so put some thought into the CTA. It also depends on what page they're on; make sure the instructions are clear and your CTA stands out. An effective CTA can bring in a lot of prospects and increase your sales.
8. Stay in touch with email marketing.
The path from prospect to sale is rarely short and direct. It could take several touchpoints and interactions with prospects to turn them into customers and generate sales. One effective way to lead prospects along the path to purchasing your product or service is email marketing.
Email marketing involves collecting a prospect's email with their permission and then staying in touch with them. This can involve sending automated email messages, email newsletters and other correspondence. You can educate them about your products and services, offer special offers and discounts, provide links to case studies and testimonials, and notify them of new products and other news about your company. Staying in touch will keep you top of mind when the prospect is looking for a solution to their business needs.
How to Increase Sales through Existing Customers
Your existing customers should be the first priority when attempting to boost sales. They've already shown a willingness to give you money in exchange for products or services, which shows that they trust you. If you did an excellent job when serving them, then they should be primed to do more business with you.
Pay Attention to Existing Customer Behavior
When possible, study how your customers use and interact with your products and services. Perhaps they rely heavily on one particular feature or struggle with one aspect of your product. If so, this could be a great place to offer an upgrade.
Another approach for this is to deliver more personalized service or training. You shouldn't really see this as an upsell. Instead, think of it as extending or enriching your relationship with them. You don't want to be forceful here. Just be sure that they know what you offer because they could be unaware.
Ask for Feedback
For example, a printing company might do an excellent job printing promotional brochures that clients mail out to generate business. A client who wants to automate the process even more could be interested in having the envelopes printed and addressed. They may even like to have the printing company handle the mailing itself.
Run Regular Promotions
Sales and marketing promotions are a great way to reward your current customers and increase sales. Whether you hold them once a month, once a quarter, or whatever makes sense for you, you want it to be regular.
Once you establish a rhythm with them, customers will start to look forward to them. The more they anticipate interacting with you in the future, the better. Plus, they can let others know about your promotions in advance. These referrals should lead to a larger customer base and subsequently, more sales .
25 Hacks to Convert Your Traffic into Leads and Sales
1. Attract the Right Traffic
Earlier on, we told you that one of the reasons why you are not getting sales is that you are attracting the wrong audience. It then follows that attracting the right solution will help fix the problem.
2. Keep Your Website Design Simple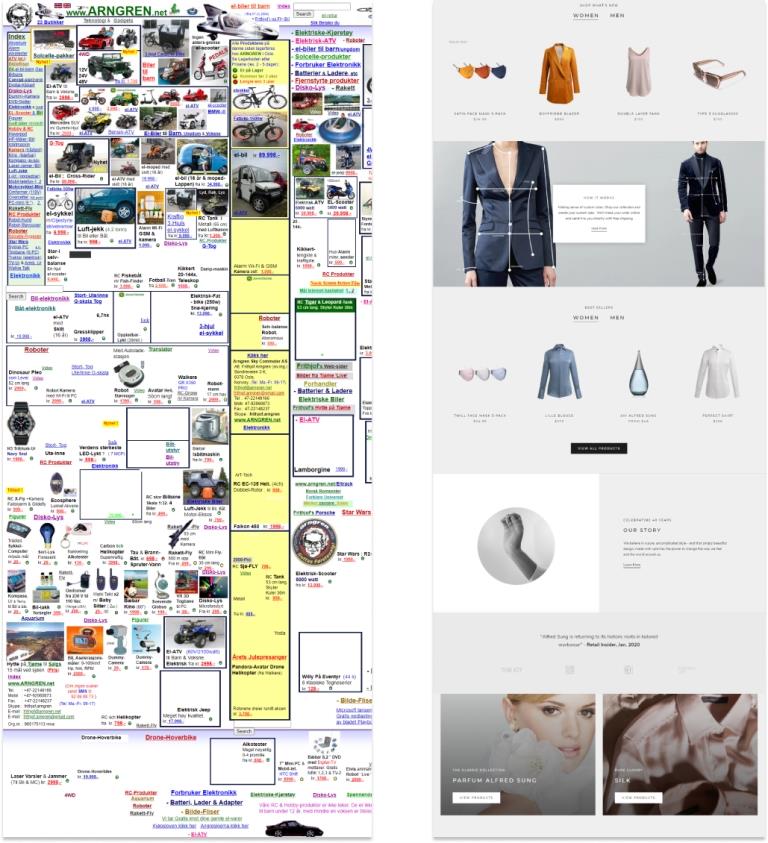 Bonus point: If you don't have a good web design skill and your website runs on WordPress, just head over to the themes repository and pick any of the available website templates. Most are free, simple, and elegant.
3. What Makes You Better Than Competitors?

4. Make Your Site Trustworthy
5. Take Reviews Seriously
6. Display Testimonials
7. Optimize Your Sales Funnel
8. Write Better Sales Copies
Are you one of those marketers who suck at writing sales copies? You had better started to improve at it because it is through a solid sales copy that you can convince visitors to act.
A little word of encouragement: will attempting to improve your writing skills, you won't be a pro copywriter right out of the gate. It will take a while to hone your copywriting skill. So, keep at it.
9. Make Your CTA Buttons to Shine
One more thing: creating an attention-grabbing CTA is important but more important is placing them right. They have to be visible enough on your website, else their purpose will be defeated. Details on this shortly.
10. Be Strategic with Your CTA Placement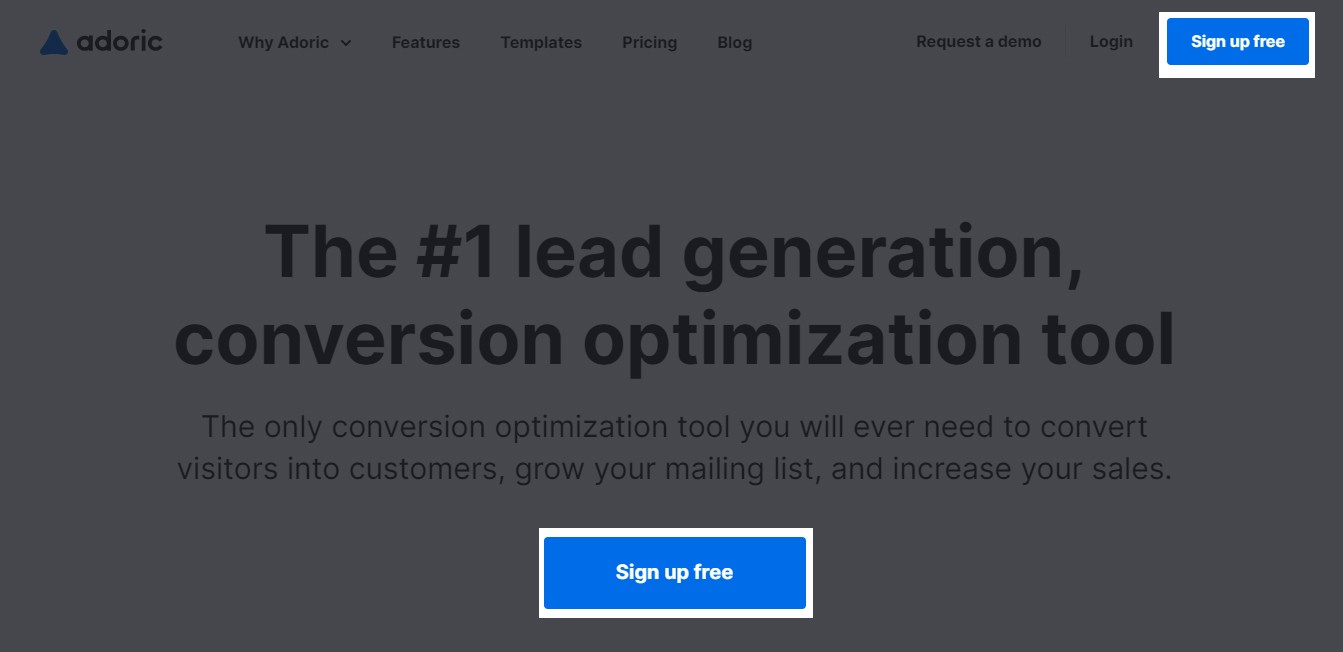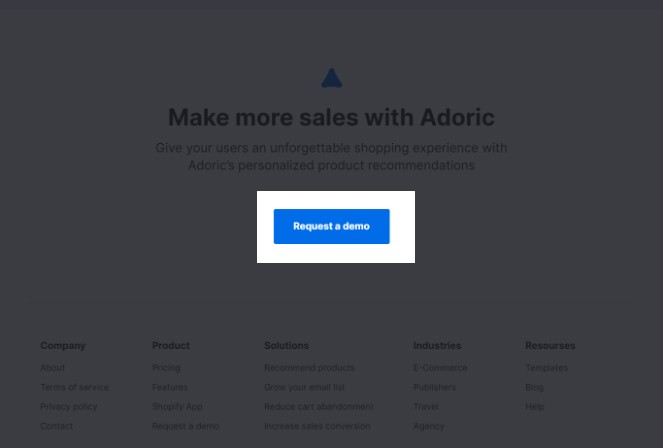 11. Stop Directing Visitors to Your Homepage
12. Be Generous with Freebies
13. Gamify Your Visitors' Experience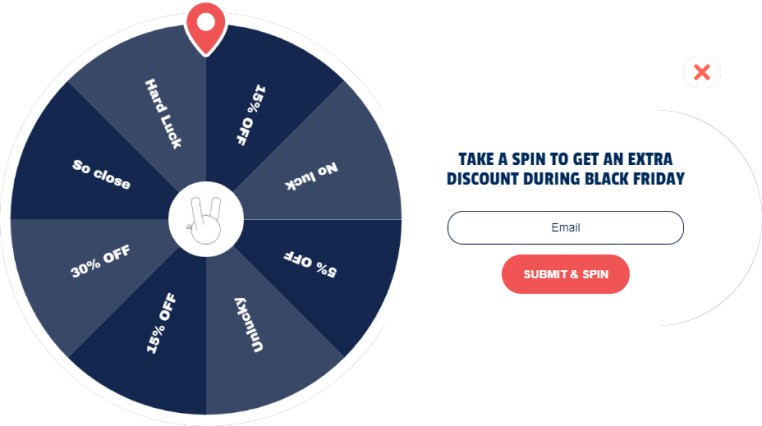 14. Segment Your Audience
Truth be told: not all visitors are the same. The simple reason is that people are different. Preferences, hobbies, behavior, location, occupation, language, devices, etc. are all different.
15. Product Recommendation Is a Must
As the name implies, product recommendation involves recommending products – or content for a publishing website – to visitors which they will most likely find useful – and valuable.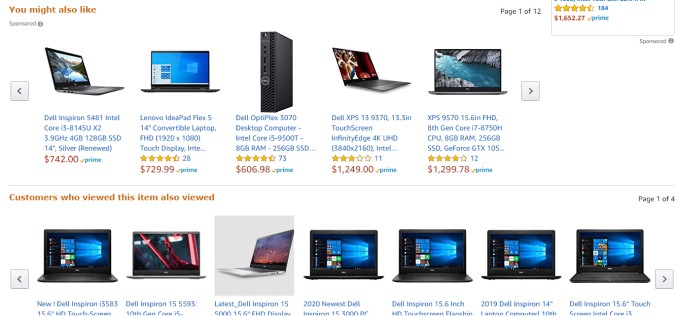 16. Loyalty Programs Still Work
17. Use Popups to Win Leads
One of the reasons why you are getting clicks but no conversions is that your visitors are simply not seeing your offers. And not because they are blind; your banner ads are just not just attention-grabbing enough to make them take notice.
18. Use Slide-ins to Boost Conversion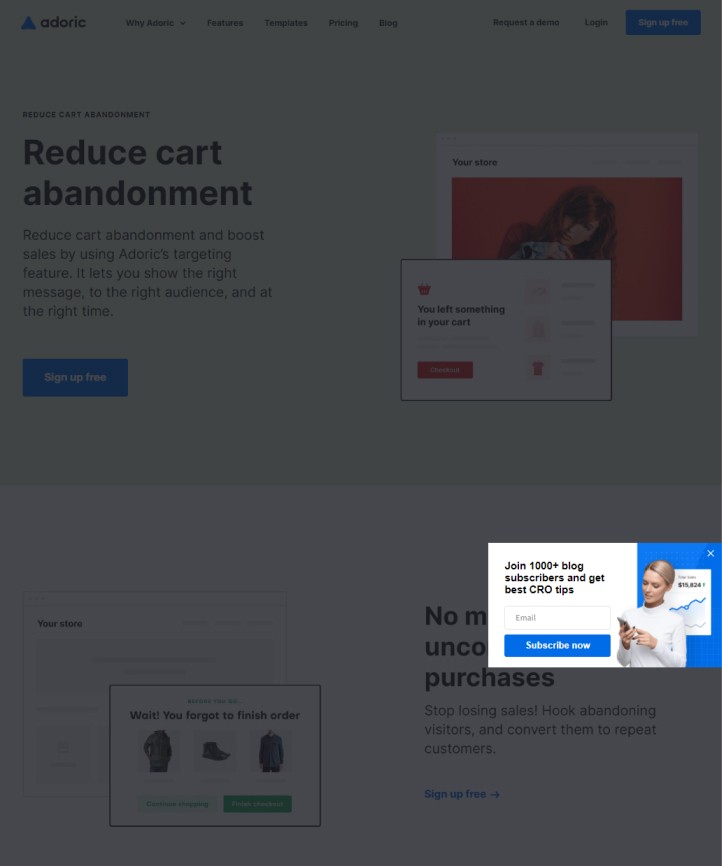 19. Floating Bars Work like Magic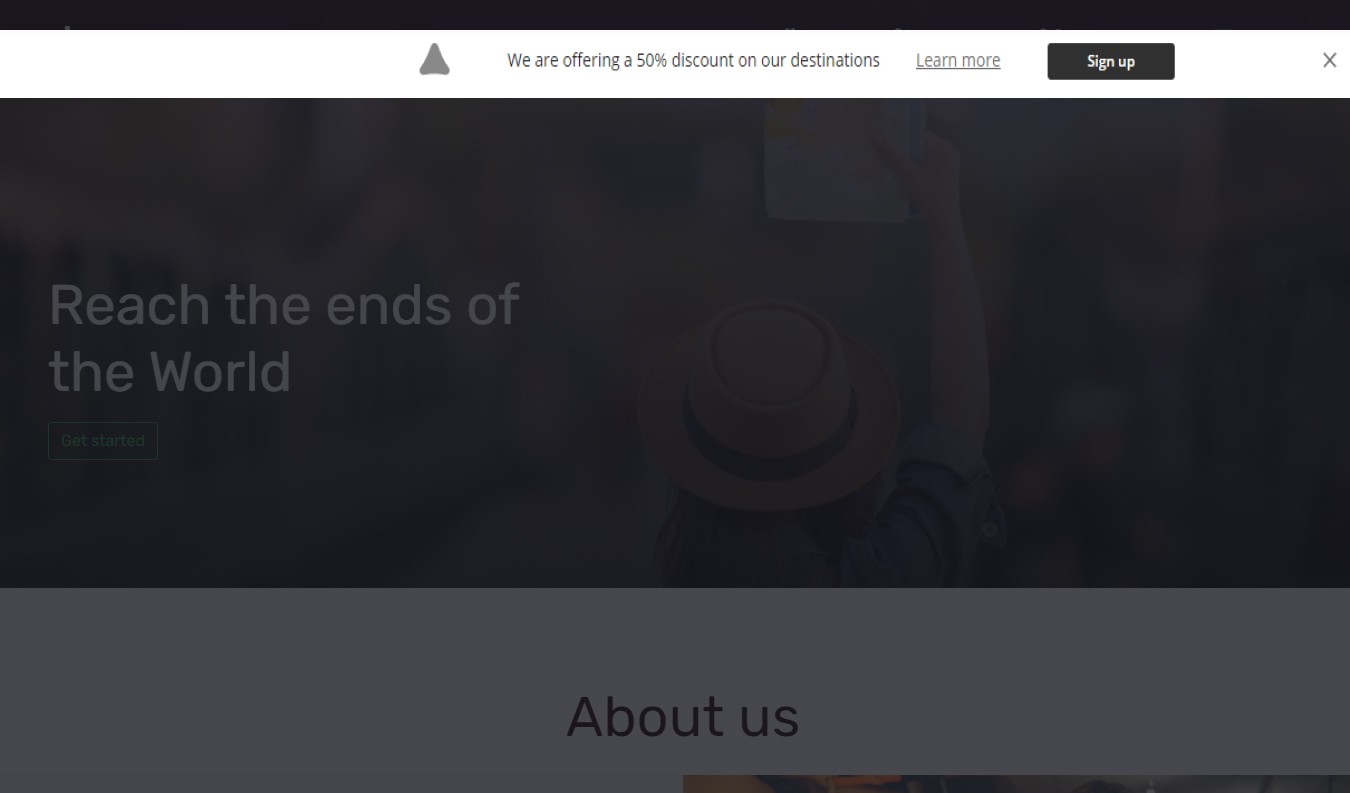 20. Capture Exiting Visitors
Our natural human instinct is to take flight the instant we encounter an unpleasurable situation. This might explain why visitors abandon your website no sooner than they arrive.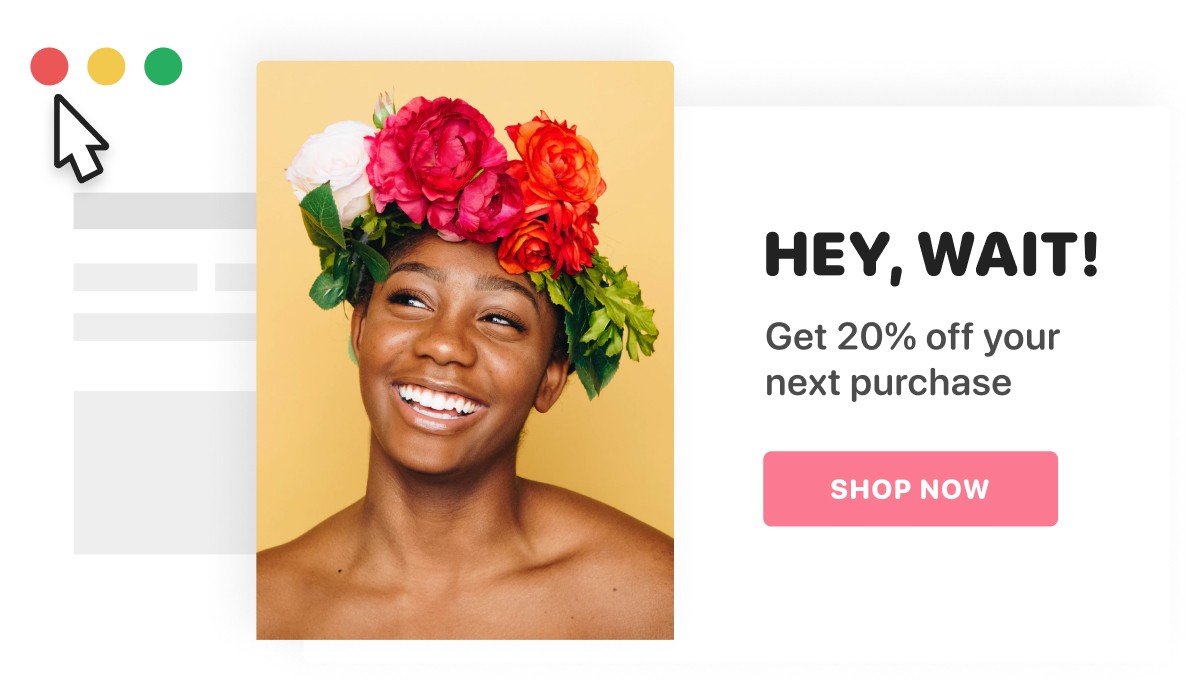 21. Up Your Game with Two-Step Popups
22. Live Chat Anybody?
23. Offer Money Back Guarantee
24. Track Your Conversion
After following all the steps shared so far, the next step, apparently, is to know what is working for you and what is not. For that to happen, you need a way of tracking your conversion.
25. A/B Test Your Ideas
Sources:
https://www.business.com/articles/12-ways-to-increase-sales/
https://localiq.com/blog/how-to-increase-sales-for-your-business-on-a-budget/
https://adoric.com/blog/25-hacks-to-convert-your-traffic-into-leads-and-sales/